NFL Week 1 Betting Angles & Strategy
With the start of the 2020 NFL regular season just around the corner, it's time for bettors to sharpen their pencils and start researching for Week 1.
Using historical data and trends from previous NFL seasons is typically the best way to get an edge and find profitable angles. That's why at Odds Shark, we've done the heavy lifting and researched and compiled some of the key betting data to use for your Week 1 handicapping. All of this data can be found using Odds Shark's NFL database that has football betting records all the way back to the 1984 regular season.
See Odds Shark's Best NFL Sites
The Week 1 betting angles we're going to look at are underdogs of 3 points or less and how Super Bowl champions fare in their first game of the regular season.
Before reading up on these betting approaches, make sure to check out our key NFL betting resources that can get you up to speed:
Super Bowl 55 Odds | NFL Futures | How To Bet On NFL 
NFL Underdogs Of 3 Points Or Less in Week 1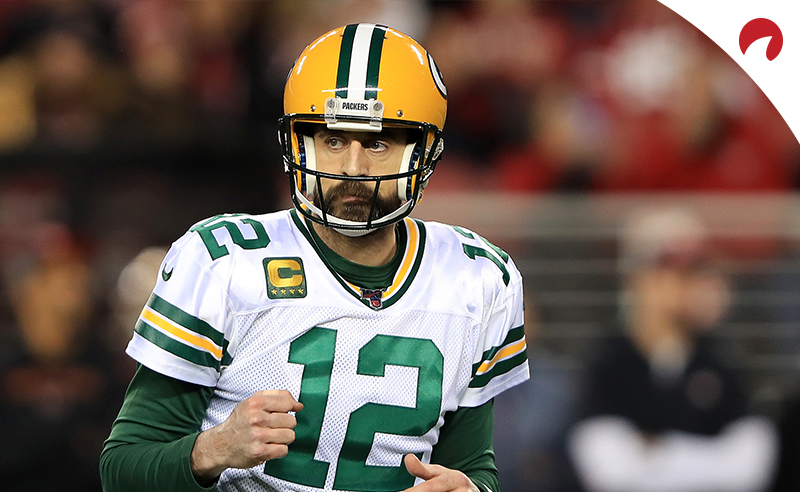 If you've read my NFL content before or follow me on Twitter, you know I love backing a good NFL underdog. One of the betting angles I stumbled into last season was a key underdog spread in Week 1 that managed to be quite profitable. Specifically, banking on dogs of 3 points or less:
NFL Underdogs of 3 points or less in Week 1 – 2019

| SU | ATS | Moneyline Profit ($100 bets) |
| --- | --- | --- |
| 4-1-1 SU (80%) | 5-1 ATS (83.3%) | $400.24 |
As you can see, this experiment turned out very well and was a very profitable strategy, specifically for the moneyline. Dogs in this spot hit the 80 percent mark in Week 1 last season and only the Jets fell short in this situation, losing on the road to the Bills as 2.5-point underdogs.
Last Three Seasons
Now, let's take a look at the last three seasons and see if this strategy continued to pay off:
NFL Underdogs of 3 points or less in Week 1 – Last 3 seasons

| SU | ATS | Moneyline Profit ($100 bets) |
| --- | --- | --- |
| 9-9-1 SU (50%) | 10-7-2 ATS (58.8%) | $223.24 |
Obviously, it wasn't as rewarding for moneyline bettors over that period compared to last season but there was still a profit of $223.24 on 19 results. Spread bettors may walk around with their shiny winning percentage (58.8 percent) but while they had the extra cushion of points, it only resulted in a positive of $208. Based on profit alone (the main reason why we bet), the moneyline was the way to go.
Now, this is where it gets tricky and requires incredible patience. It's not easy to be disciplined with a betting strategy over a three-year period but if you stay the course, the process will yield profit for the moneyline or the spread.
Last 10 Seasons
Finally, I wanted to look at one more sample size to see if this angle is worth chasing or if I belong in a padded room. Here are the last 10 NFL seasons and how underdogs of 3 points or less fared in Week 1:
NFL Underdogs of 3 points or less in Week 1 – Last 10 seasons

| SU | ATS | Moneyline Profit ($100 bets) |
| --- | --- | --- |
| 34-32-1 SU (51.5%) | 36-26-5 ATS (58.8%) | $615.70 |
Now we're talking! Even with a larger sample size of 10 seasons, the theory is ringing true that underdogs of 3 points or less in Week 1 are a safe bet. They won outright at 51.5 percent over that span and accrued a profit of $615.70, based on $100 bets. Spread bettors also hit consistently at a nice 58.8 percent rate.
Again, the patience required to execute this strategy for only $615 over 10 years might seem like a fool's errand to you. However, in such a competitive market with sharp lines from oddsmakers, this has been a proven strategy that rarely puts you in the red. The potential for massive profit (like in 2019) is why we chase it.
For Week 1 of the 2020 NFL season, there are currently seven underdogs that have spreads of 3 points or less. Here they are below with the underdog in bold:
Bears vs Lions
Packers vs Vikings
Raiders vs Panthers
Seahawks vs Falcons
Chargers vs Bengals
Cowboys vs Rams
Titans  vs Broncos
---
Super Bowl Champion Betting Records For Week 1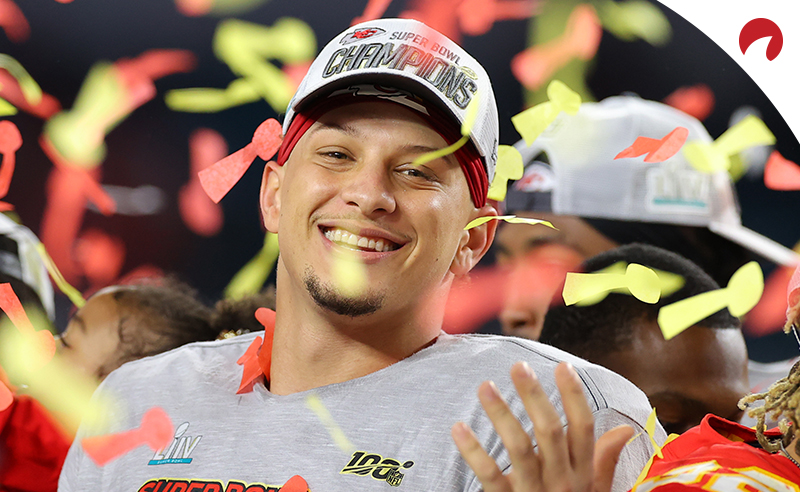 The opening game of an NFL season is typically reserved for the reigning Super Bowl champion and can be seen as an additional coronation in celebrating their success from the previous season. The champs typically face an attractive opponent from their conference or sometimes a rematch from the Super Bowl to give fans and bettors a juicy matchup to wager on.
For 2020, we've got the Kansas City Chiefs hosting the Houston Texans with the Chiefs hovering around -10 for the spread depending on the sportsbook you use.
Well, based on the last five years of data, the reigning champions have been excessively profitable in their opener the following season at 4-1 SU and 3-1-1 ATS. In fact, over the last 10 years, the Super Bowl champ is 7-3 SU and 5-4-1 ATS in this spot.
Here is each game the reigning Super Bowl champion has played in Week 1 over the last 10 years and the betting results from each matchup:
| Season | Game | Score | Home Spread | ATS | Total | O/U |
| --- | --- | --- | --- | --- | --- | --- |
| 2019 | PIT @ NE  | NE 33-3 | -5.5 | W | 49 | U |
| 2018 | ATL @ PHI | PHI 18-12 | Pick'em | W | 44 | U |
| 2017 | KC @ NE | KC 42-27 | -8 | L | 47 | O |
| 2016 | CAR @ DEN | DEN 21-20 | +3 | W | 40 | O |
| 2015 | PIT @ NE | NE 28-21 | -7 | P | 51 | U |
| 2014 | GB @ SEA | SEA 36-16 | -4.5 | W | 47 | O |
| 2013 | DEN @ BAL | DEN 49-27 | -7.5 | L | 48 | O |
| 2012 | DAL @ NYG | DAL 24-17 | -3.5 | L | 45 | U |
| 2011 | NO @ GB | GB 42-34 | -4.5 | W | 47 | O |
| 2010 | MIN @ NO | NO 14-9 | -5.5 | L | 49 | U |
Relevant news