MLB AL & NL MVP 2020 Betting Odds
[ad_1]
MLB spring training is underway and regular-season baseball is just around the corner but one massive trade swung the odds for betting props in MLB. The trade involved Mookie Betts going from the Boston Red Sox to the Los Angeles Dodgers and with him now in blue and white, oddsmakers have installed him as the favorite to win NL MVP with the Dodgers in 2020.
Betts is currently listed at +350 with online sportsbook Bodog to win the National League Most Valuable Player Award and could become the first player since Frank Robinson in 1966 to win MVP awards in both leagues.
In the American League, it's business as usual with Los Angeles Angels slugger Mike Trout as the front-runner to win MVP for the fourth time. His odds are currently at -110 and there isn't much debate about him being the best player in baseball.
Let's take a look at each league and get a lay of the land:
AL MVP Odds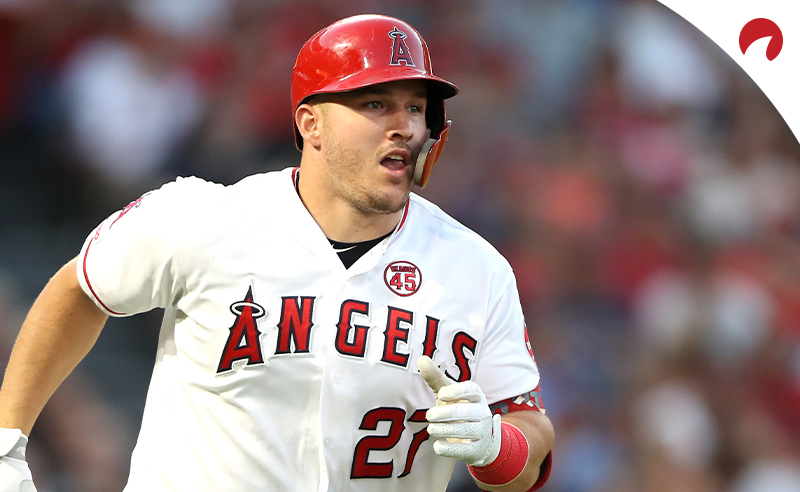 For the fifth year in a row of tracking odds for American League MVP, Angels center-fielder Mike Trout is the favorite to take home the hardware and, really, it's hard to make a case against him.
Last season, he hit a career-high 45 home runs while knocking in 104 runs and posting an incredible 1.083 OPS that topped the AL. He did all of that in 134 games on a roster that was significantly lacking in talent outside of an aging Albert Pujols. Now, the Angels are looking to make a playoff push and got some added talent/protection in the batting order with 3B Anthony Rendon and are hoping for a healthy season from up-and-coming slugger/pitcher Shohei Ohtani.
This award is all but Trout's to lose considering he won it last year while missing close to 30 games and is nearly the consensus pick, but stats aren't always the way to a voter's heart. The two players I would consider sprinkling on based on odds and opportunity are Yankees pitcher Gerrit Cole (+3000) and J.D. Martinez (+4000) of the Red Sox.
The hype train may already be going off the rails for the Yankees but Cole may be one of the few pitchers to withstand the circus in New York. He's coming off an impressive season with the Astros in which he had a 2.50 ERA and led the AL in strikeouts. His acquisition is the reason the Bronx Bombers are the fave to win the World Series and if he is nearly unhittable like he was in 2019, he would make a great candidate to win MVP.
As for Martinez, I'm less confident in this one, but the main reason I think he has a legit shot is because of how the Boston Red Sox are being written off this year. Dealing a former MVP like Betts and a stud pitcher like David Price is usually not a good sign going into the season but let's not forget that Martinez is a force in the BoSox batting order.
He's hit 80 home runs and driven in 235 runs over the last two seasons and was vying for the Triple Crown in 2018 before falling short and conceding the MVP to Betts. The Red Sox batting order will still put up runs and having Martinez in the cleanup spot could put him in position for another season of 40 homers and 120 RBIs.
Odds to Win 2020 American League MVP

| Player | Odds |
| --- | --- |
| Mike Trout | -110 |
| Aaron Judge | +900 |
| Alex Bregman | +1200 |
| Gleyber Torres | +1400 |
| Shohei Ohtani | +1800 |
| Francisco Lindor | +2000 |
| Matt Chapman | +2000 |
| Anthony Rendon | +2600 |
| Jose Ramirez | +3000 |
| Gerrit Cole | +3000 |
| Marcus Semien | +3000 |
| Rafael Devers | +3000 |
| Vladimir Guerrero Jr. | +3500 |
| Eloy Jimenez | +3500 |
| Jose Altuve | +3500 |
| Matt Olson | +3500 |
| Yoan Moncada | +3500 |
| George Springer | +4000 |
| Xander Bogaerts | +4000 |
| JD Martinez | +4000 |
| Gary Sanchez | +5000 |
| Austin Meadows | +5000 |
Odds as of February 27 at Bodog
NL MVP Odds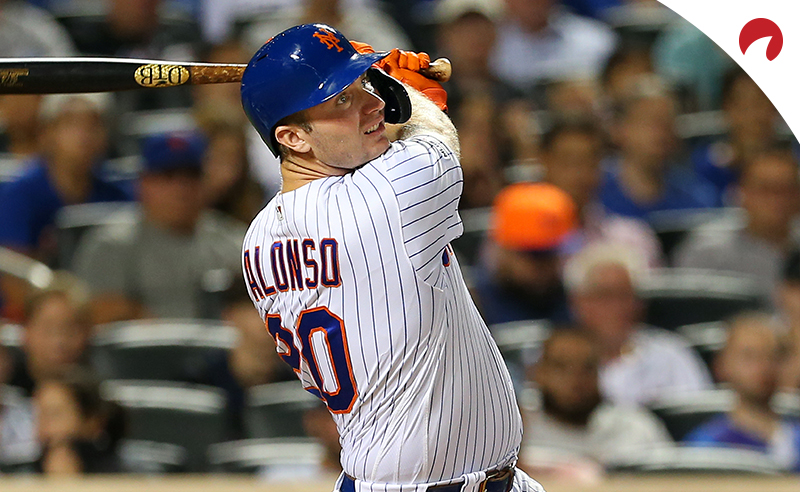 Prior to the trade of Mookie Betts to the Los Angeles Dodgers, the front-runner to win the National League MVP was Ronald Acuna Jr. of the Atlanta Braves at +400. Now, his odds have moved to +450 with Betts in the picture and oddsmakers have Mookie at +350 to take home the crown.
Switching leagues tends to not work well for baseball players statistically and while Betts may be an outlier to disprove that theory, I'm a little tentative to take him at +350 due to the transition. That being said, Betts is a solid bet (see what I did there?) to at least put up similar numbers in Dodger blue. Over the last four seasons with the Red Sox, he has either hit at least 30 home runs or knocked in 100 runs. He'll be joining a batting order that was just as formidable as the Red Sox when it comes to players who can crush the ball.
The National League has many more interesting options after the favorite to make a wager on and the one player who has caught my eye is Pete Alonso (+3300) of the New York Mets. The second-year slugger had a massive debut campaign and set a rookie record with 53 home runs at the age of 24.
Alonso will need to have a similar year with at least 40 home runs and 100 RBIs but with the talent on this roster and the stable of high-end starting pitching, the Mets could be in line to win the National League East Division and Alonso would likely get the bulk of the credit if the team from Queens can pull that off.
Odds to Win 2020 National League MVP

| Player | Odds |
| --- | --- |
| Mookie Betts | +350 |
| Ronald Acuna Jr. | +450 |
| Christian Yelich | +700 |
| Cody Bellinger | +900 |
| Fernando Tatis Jr. | +1000 |
| Juan Soto | +1000 |
| Bryce Harper | +1400 |
| Nolan Arenado | +1400 |
| Freddie Freeman | +2000 |
| Javier Baez | +2200 |
| Kris Bryant | +2800 |
| Paul Goldschmidt | +3000 |
| Trevor Story | +3300 |
| Pete Alonso | +3300 |
| Manny Machado | +3500 |
| Eugenio Suarez | +4000 |
| Rhys Hoskins | +4000 |
| Jacob deGrom | +4000 |
| Max Scherzer | +4000 |
| Anthony Rizzo | +6000 |
Odds as of February 27 at Bodog
[ad_2]
Source link
Relevant news