2020 NBA All-Star Weekend – Saturday Expert Betting Picks
[ad_1]
The NBA All-Star Weekend is back! We're less than two weeks away from the annual midseason exhibition with the best 24 basketball players in the world. The game goes down on February 17 in Chicago but before we watch Team Giannis face Team LeBron, fans will be treated to the spectacle of NBA All-Star Saturday with the Slam Dunk Contest, Three-Point Contest and Skills Challenge.
One of the reasons for the warranted anticipation of the dunk contest is some of the familiar faces ready to throw down some jams, like the Orlando Magic's Aaron Gordon and Los Angeles Lakers' Dwight Howard along with the Miami Heat's Derrick Jones Jr. and Milwaukee Bucks' Pat Connaughton.
If you recall, Gordon dazzled the crowd with jaw-dropping slams in 2016 in Toronto. He opened as the -140 favorite at Bodog to finish first this time after just falling short vs Zach LaVine four years ago.
Before checking out the odds, check out Gordon's highlights from the 2016 Dunk Contest:
The Pick: Aaron Gordon -140
Odds To Win 2020 NBA Dunk Contest

| Player | Odds |
| --- | --- |
| Aaron Gordon | -140 |
| Derrick Jones Jr. | +250 |
| Dwight Howard | +400 |
| Pat Connaughton | +650 |
Odds as of February 5 at Bodog
Three-Point Contest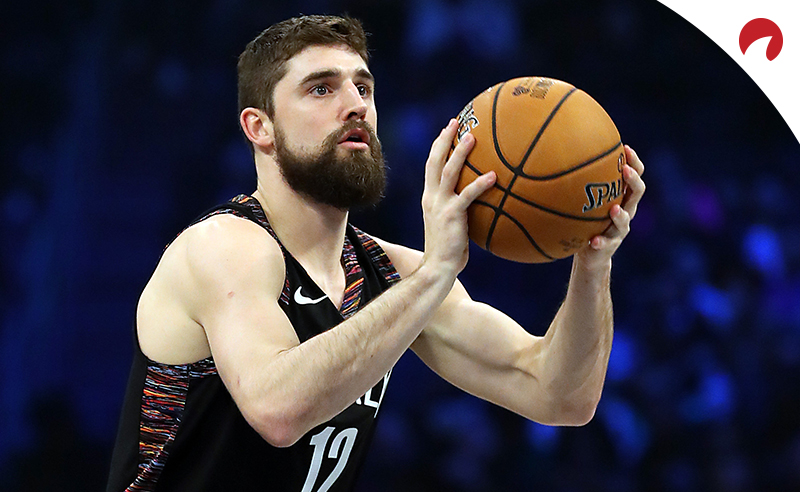 Not to be outshined, the Three-Point Contest will have some new blood in the competition and marks the first time since 2012 that a Golden State Warriors player is not participating.
Since Stephen Curry and Klay Thompson are not involved, bettors like myself can actually invest in someone else with decent odds. Atlanta Hawks guard Trae Young is the favorite at +275 while reigning winner Joe Harris of the Brooklyn Nets is listed at +600. Both would make decent choices but the two players who caught my eye are Devonte' Graham and Davis Bertans, both listed at +800.
Graham is fourth in the NBA in total three-pointers with the Charlotte Hornets and while he doesn't have a great percentage on catch-and-shoot attempts, he is known to get hot and has 14 games this year with six or more three-pointers. Bertans, on the other hand, may rank ninth in total three-pointers with the Washington Wizards but is eighth in three-point shooting percentage and has a sweet stroke that looks perfect for a competition like this.
When handicapping this contest, bettors also need to keep in mind the new rules introduced for 2020. Shooters still get the customary five balls per rack but will also get a pair of shots from two stations just over 29 feet that are each worth three points. So, players like Young and Damian Lillard who are known to bomb from way downtown may have an advantage this time around.
The Pick: Devonte' Graham and Davis Bertans (each at +800)
Odds To Win 2020 NBA Three-Point Contest

| Player | Odds |
| --- | --- |
| Trae Young | +275 |
| Damian Lillard | +333 |
| Buddy Hield | +450 |
| Zach LaVine | +550 |
| Joe Harris | +600 |
| Devonte' Graham | +800 |
| Duncan Robinson | +800 |
| Davis Bertans | +800 |
Odds as of February 5 at Bodog
Skills Challenge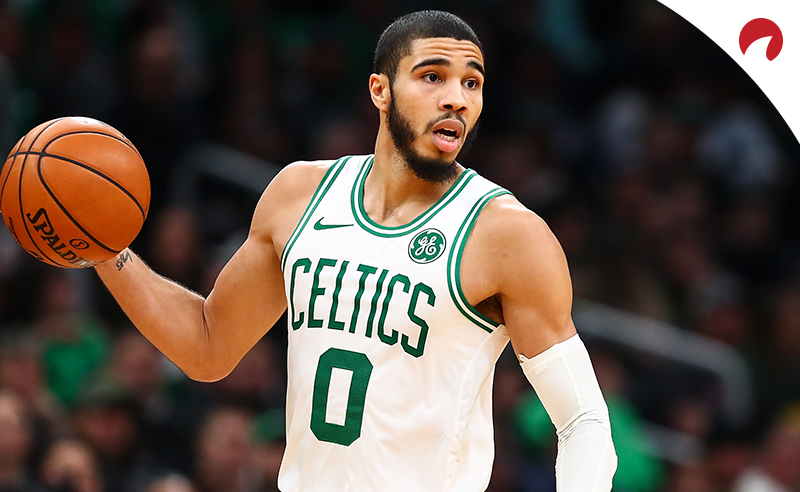 Reigning winner Jayson Tatum of the Boston Celtics will defend his crown in the All-Star Skills Challenge that shows off a variety of basketball abilities like shooting, passing and dribbling. The difference between this competition and the other two is these are head-to-head matchups (which have yet to be announced) and organizers typically like to put position vs position for the opening round. So, you wouldn't see Domantas Sabonis face Derrick Rose in the opener.
Out of the three events, this one is the hardest to handicap because there are always two moments in the obstacle course that trip the players up and that's the passing drill at the start and the three-point shot to close it out. We've seen many years when the point guards can't make a pass to save their life or when a big man has a huge lead in the race and then throws up bricks and gets caught by his competitor.
Last year's fave, De'Aaron Fox, didn't even make it out of the first round and last year's winner was Tatum at +600. I'd go with Spencer Dinwiddie of the Brooklyn Nets at +600 because he's won this competition before and is the quickest guard on the list, but truthfully I don't feel confident in it.
The Pick: Spencer Dinwiddie +600
Odds To Win 2020 NBA Skills Challenge

| Player | Odds |
| --- | --- |
| Derrick Rose | +325 |
| Khris Middleton | +400 |
| Domantas Sabonis | +500 |
| Jayson Tatum | +500 |
| Patrick Beverley | +550 |
| Spencer Dinwiddie | +600 |
| Pascal Siakam | +600 |
| Bam Adebayo | +900 |
Odds as of February 5 at Bodog
[ad_2]
Source link
Relevant news